Painting Internal Doors
Most people understand that it is important to repaint external doors on a regular basis to repair weather damage, but interior doors are often overlooked. The truth is that interior doors take a lot of abuse too, so repainting internal doors from time to time with a semi-gloss paint keeps them looking as good as possible. Painted internal doors can also offer a fresh splash of colour for your home to liven it up.
Painting a Door - Choosing the best paint for internal doors
Before you start doing anything, it's important to decide on what paint to use on interior doors. Generally, the best paint for interior doors is semi-gloss because it is easy to clean and produces a finish that lasts for a long time, but gloss is good too. For the purposes of this guide, we will assume that you are painting a door that is plain, so does not need stripping and sanding. If you are re-painting an existing coloured door, you will need to remove it from the hinges, strip the existing paint and sand the door.  For plain doors, you can simply paint the door while it is already hung on its hinges.
How To Paint Internal Doors - Step-by-Step Instructions
Using a paintbrush, start by applying your internal door paint to all areas of the door that aren't flat. i.e. if your door has panels or insets.
Before the paint dries, use a roller to paint the rest of the door's surface. Make sure you go over any drip marks that were created by using the paintbrush.
Leave this coat to dry. Once dry, follow steps 1 and 2 again. Keep following this method until you have achieved the desired look.
Top tip: Don't use too much interior door paint when applying coats to your door. Too much paint will result in the paint dripping. It also means that your paint will take far longer to dry.
Painting Flush Doors
Flat doors, like our primed Eton 4 panel door, are the easiest to paint, since you can simply use a roller. Be sure to back brush immediately with a wide brush to get rid of the texture that the roller produces. If you are painting a door that has a luan mahogany veneer, then you may want to sand in between coats to try to smooth the finish. A birch door should already have a smooth finish.
Painting Panelled Doors
Raised-panel doors are more time consuming to paint. Start by filling in the panels, working in the direction of the grain of the wood. Next, paint around the panels. Make sure that you cut in carefully when painting the panels, so that you don't get paint on the stiles, rails or mutins. This will ensure that you get a smooth finish and even colour. If you allow the paint to run to other areas, then you will end up with clear, unsightly edges. Some people find that using a paint conditioner will help to produce an even finish, because it ensures that the paint stays wet for longer. The wet edge allows you to lead in more easily when starting a new section.
Conclusions and final tips:
Most of the problems that people encounter when painting internal doors come from trying to paint too quickly. Give yourself plenty of time, and be prepared to do several coats to get the finish that you are looking for.
If you don't feel like you have the space to lay out a door completely flat to paint it, or don't have the time to do several coats and wait for them to dry, buying a ready painted door is always an option, and you can find pre painted internal doors in most colours and finishes online.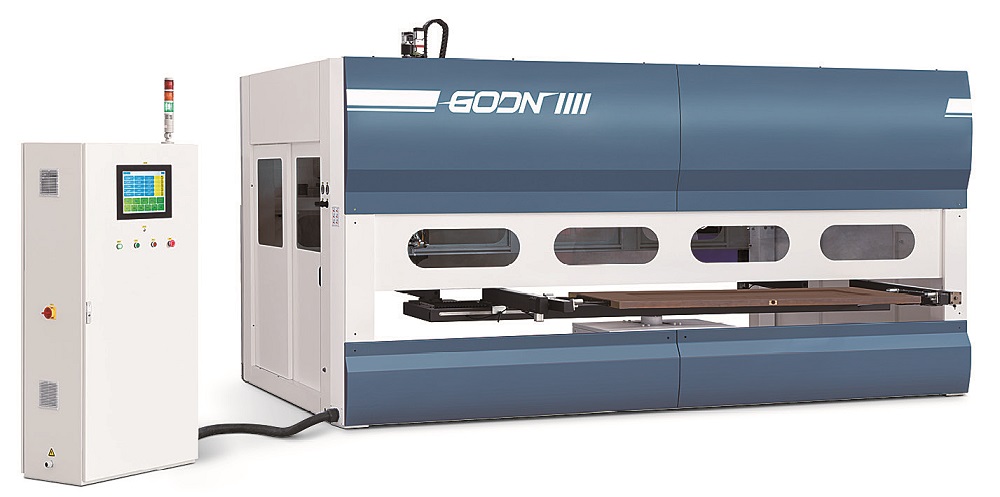 2022 The Best Door Painting Machines, Leading Automatic Paint Spraying Machines Manufacturer from China, provide the best automatic painting solution for wooden door, kitchen cabinets and furniture maker

Keywords: automatic spray machine, automatic spray painting machine for door, cnc spray machine, door automatic spraying machine, door spray machine, furniture paint spraying machine, paint spraying machine, panel spraying machine, primer spraying machine, reciprocating spray machine, uv paint machine, auto primer spraying machine, automatic coating machine, automatic spray paint machine, automatic spray painting machine, automatic spray painting machine for wood, automatic spraying machine, Door manufacturing process, wooden door manufacturing process, wood interior doors, doors are made of wood, wooden door rust, solvent-based paint hazards, solvent-based paint vs oil-based, solvent-based paints are best used for, solvent-based coating, 
---
Post time: Dec-04-2021